Finest Luxury Compounds
in Jeddah
229 LUXURY VILLAS, 6 COMPOUNDS,
7 HOUSE TYPES
Those who recognize quality when they see it and are aware of the advantages of good living will definitely love our Mura Bustan Luxury Villas. For us, luxury rented villas are more than beautiful artefacts but afford a lifestyle filled with comfort and convenience. We ensure true quality that makes a world of difference.
If you are looking for a quiet villa accommodation within beautiful nature, Mura Bustan is the perfect choice.
Are you an expatriate?
Are you an expatriate looking for a great apartment to rent in Jeddah? Mura Bustan compound is the perfect choice for you. You will find the best expatriate single rooms or a family villa. Our compounds include 1,2 and 3 bedroom villas for rent designed to give families a kind of luxury that cannot be found anywhere else.
If you have ever imagined what true luxury homes looks like, our Jeddah apartments will be your new reality. The quality of our homes makes our rentals among the most competitive for a true luxury space.
Mura Bustan has some of the best and most luxurious apartments and villas in Jeddah with great rates. While we know quality and luxury are not cheap, we give you fully-furnished apartments in Jeddah for a competitive monthly rent. Get the best compounds in Jeddah for amazing prices at Mura Bustan.
Delicious Food From Our Restaurant & Cafe
Living in Mura Bustan gives you a residential compound accommodation in Jeddah with no limitations. You can be part of our Café and Restaurant event, which features weekly theme nights catered by the restaurant, a high point in our social calendar to which all are invited. Residents can lunch and dine at our restaurant, which offers home delivery of meals as well as Friday Brunch.
The beautiful night's sit-outs highlight why you should choose us when seeking an apartment or villa for rent in Jeddah. 
Saturdays – Thursdays
08:00 AM – 11:00 PM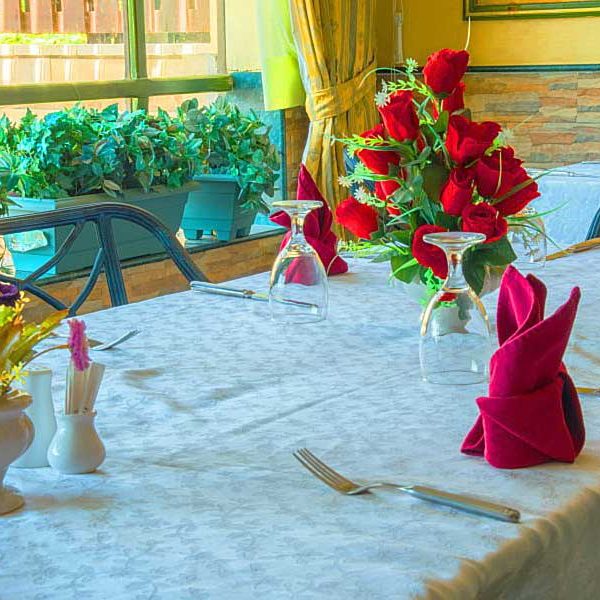 "With a family market, salon, restaurant, recreation center, and six swimming pools, and even more amenities, this place feels like a resort."
Nicholas Adam
May 20, 2010
"If you're planning to live in KSA، I only recommend Mura-bustan residence ."